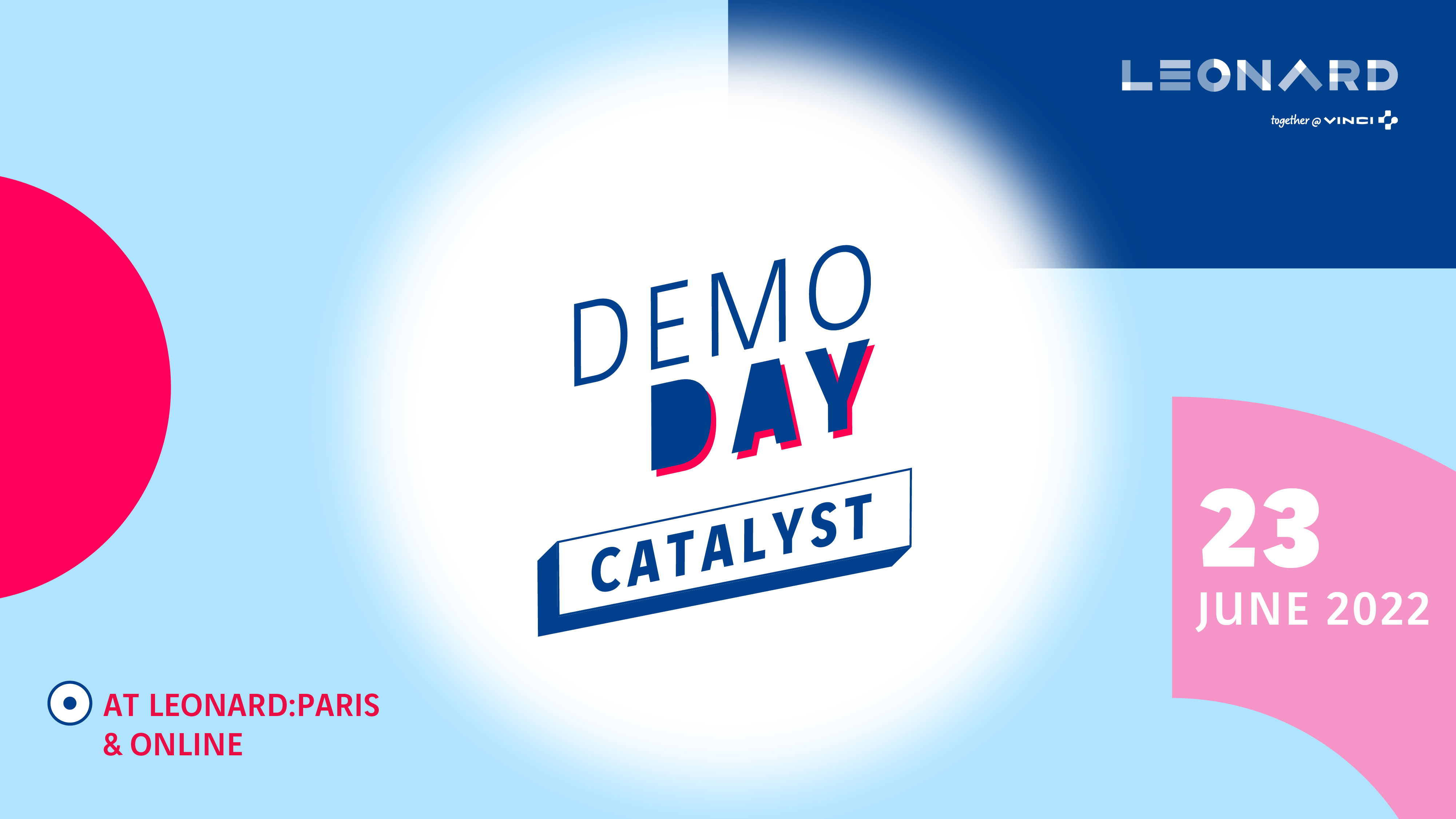 Discover the innovative companies that work with VINCI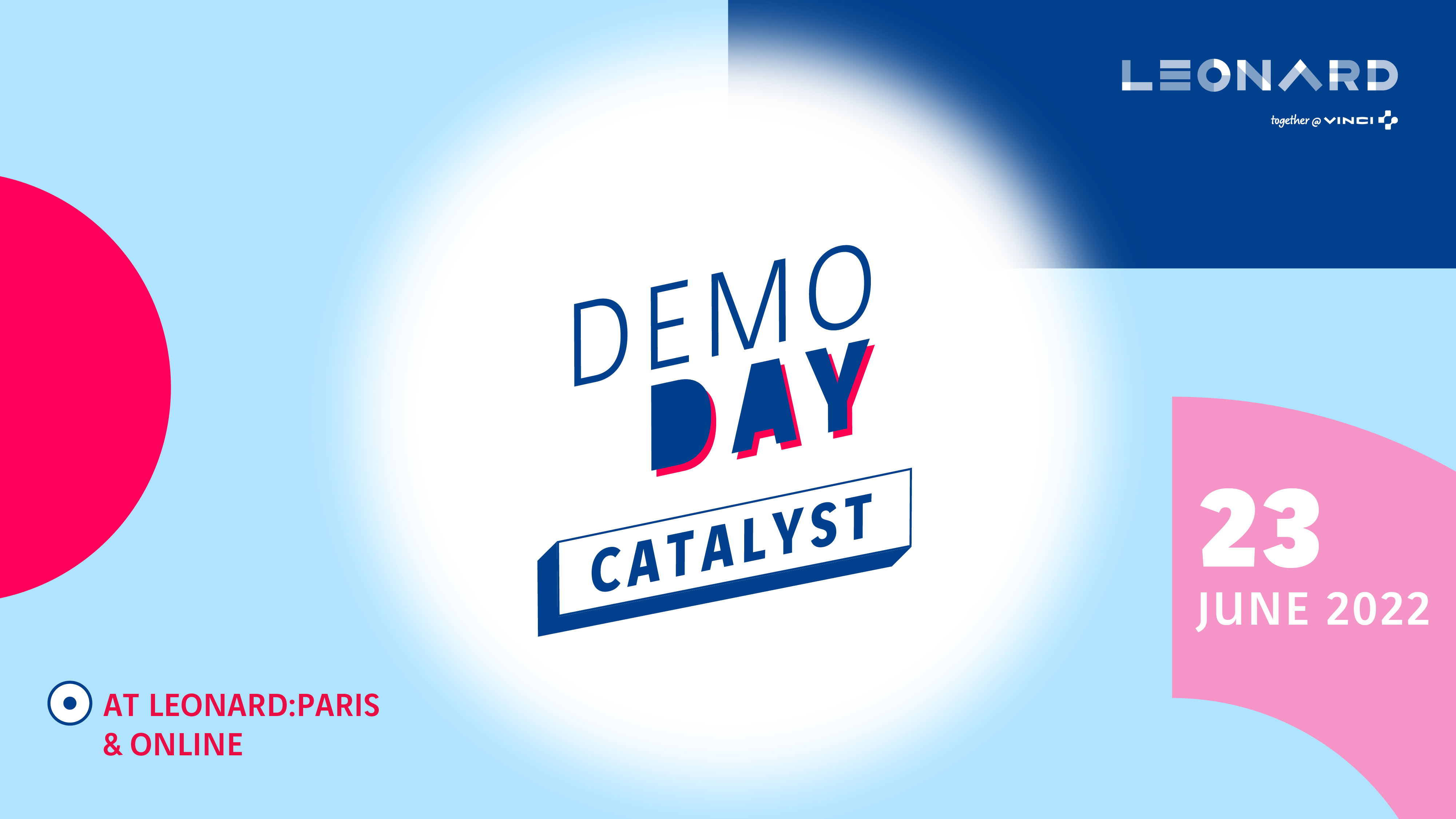 Leonard is pleased to invite you on Thursday 23 June from 10.00 am to noon (CET) to discover what Leonard and the CATALYST program offer!
This mid-year event is a great opportunity to discover more about open innovation at VINCI and within the corporate ecosystem. We aim to illustrate the collaborations between the group and the innovative companies accelerated by the CATALYST program.
PROGRAM
10 – 10.15 am – Introduction by Julien Villalongue, director of Leonard
10.15 am – 10.40 am – Interview between Leonard and Nova by Saint-Gobain:
Claude-Sébastien Lerbourg, external venture manager at Nova by Saint-Gobain
Guillaume Bazouin, head of innovative programs at Leonard
10.40 – 11.20 am – "The benefits of collaboration between innovative companies and large companies, and how to accelerate it":
Philippe Erpelding, equipment director at Soletanche Bachy
Nicolas Wolff, health and safety director at Eurovia
Jean-Gil Contreras, development director at VINCI Energies Oil & Gas
Frédéric Delrieu, director of Sixense Platform Solutions
11.20 am to 12 pm – "Return of experience of collaborations between the VINCI Group and startups from the CATALYST program"
Raphaël Ventre, director of marketing and services at VINCI Autoroutes and Ignacio Granda Lutz, business development manager at RatedPower
Ludovic Laforet, director of maintenance at VINCI Construction Terrassement and David Temam, founder and CEO at Softsystems
Fabrice Butty, department manager at SRBG, Pierre Celton, department manager at Watelet TP and Marc Nègre, co-founder and CTO at Kraaft