Innovation at the heart of tomorrow's cities
Leonard supports entrepreneurs through incubation and acceleration programmes suited to the projects of VINCI employees and businesses, start-ups and innovative ventures. Leonard's foresight work and Design Lab are shaping the future of the construction, mobility and energy industries.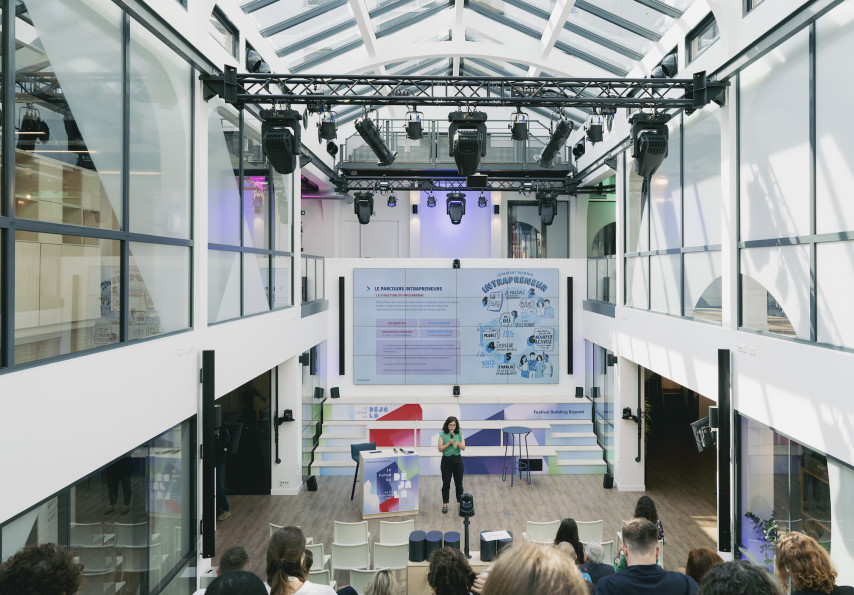 Join the first accelerator in Europe for construction, mobility, energy and real estate!
Discover our four incubation and acceleration programmes suited for start-ups and innovative companies, VINCI employees and businesses. The projects supported by Leonard improve the environmental impact, productivity and safety of the construction and infrastructure businesses.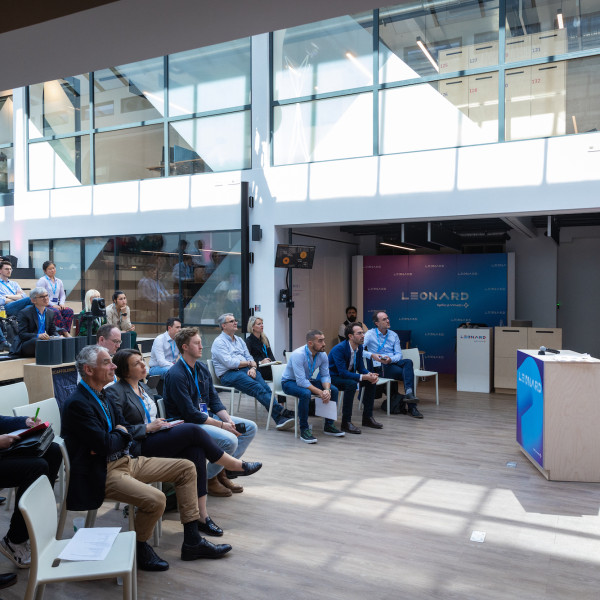 Are you founding a startup?
You are a co-founder of an early stage startup (less than two years of existence) in one of our verticals.
We help you refine and develop your project and prepare your first fundraising round.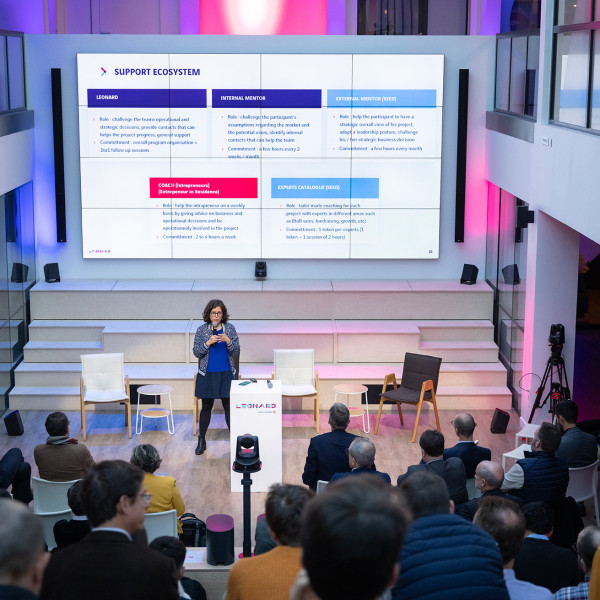 Do you want to accelerate your business?
You are a mature startup with solid funding and you are looking for a strategic industrial partner to develop your business.
You are looking to grow internationally and to enter one of our markets.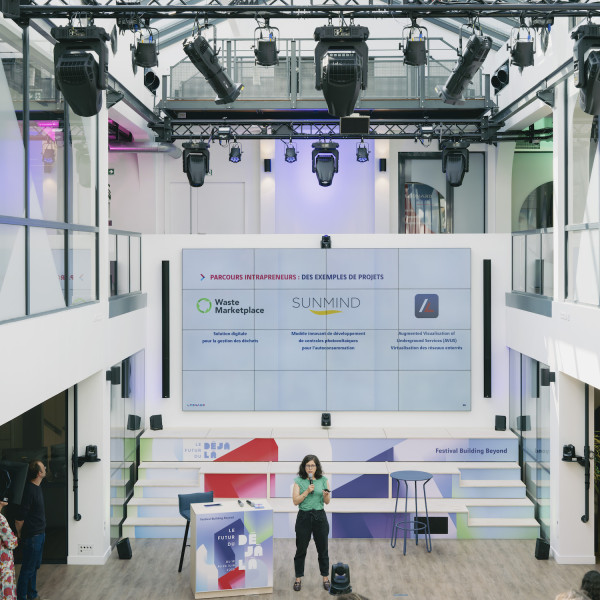 Are you an employee of the VINCI Group?
Do you want to undertake a projectof a new business activity for the Group?
We help you structure your project, build your value proposition and find your first customers.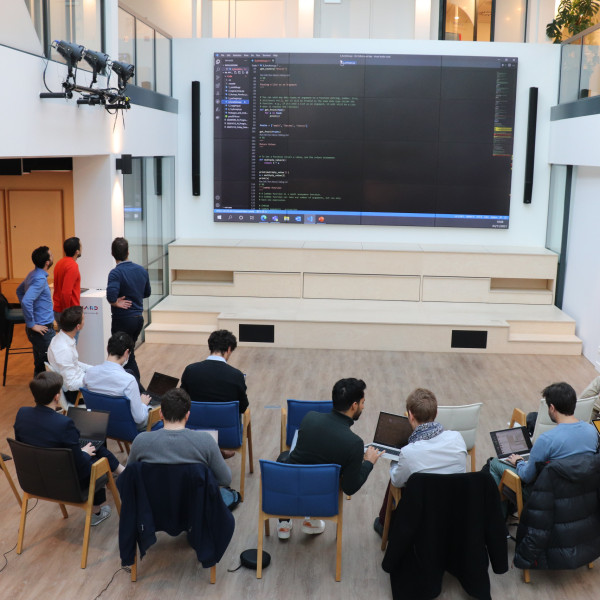 Are you the manager of a VINCI entity?
• Join a community of projects and expertise
• Enjoy personalized mentoring
• Train your teams to machine learning and access data science tools
• Roll-out your projects in your business unit
Foresight at Leonard
The foresight working groups are tasked with identifying the long-term issues for VINCI, the opportunities for developments in the Group's businesses and organization, and new opportunities for growth. Each working group is sponsored by a representative of VINCI's Executive Committee and brings together experts from all business lines across the Group.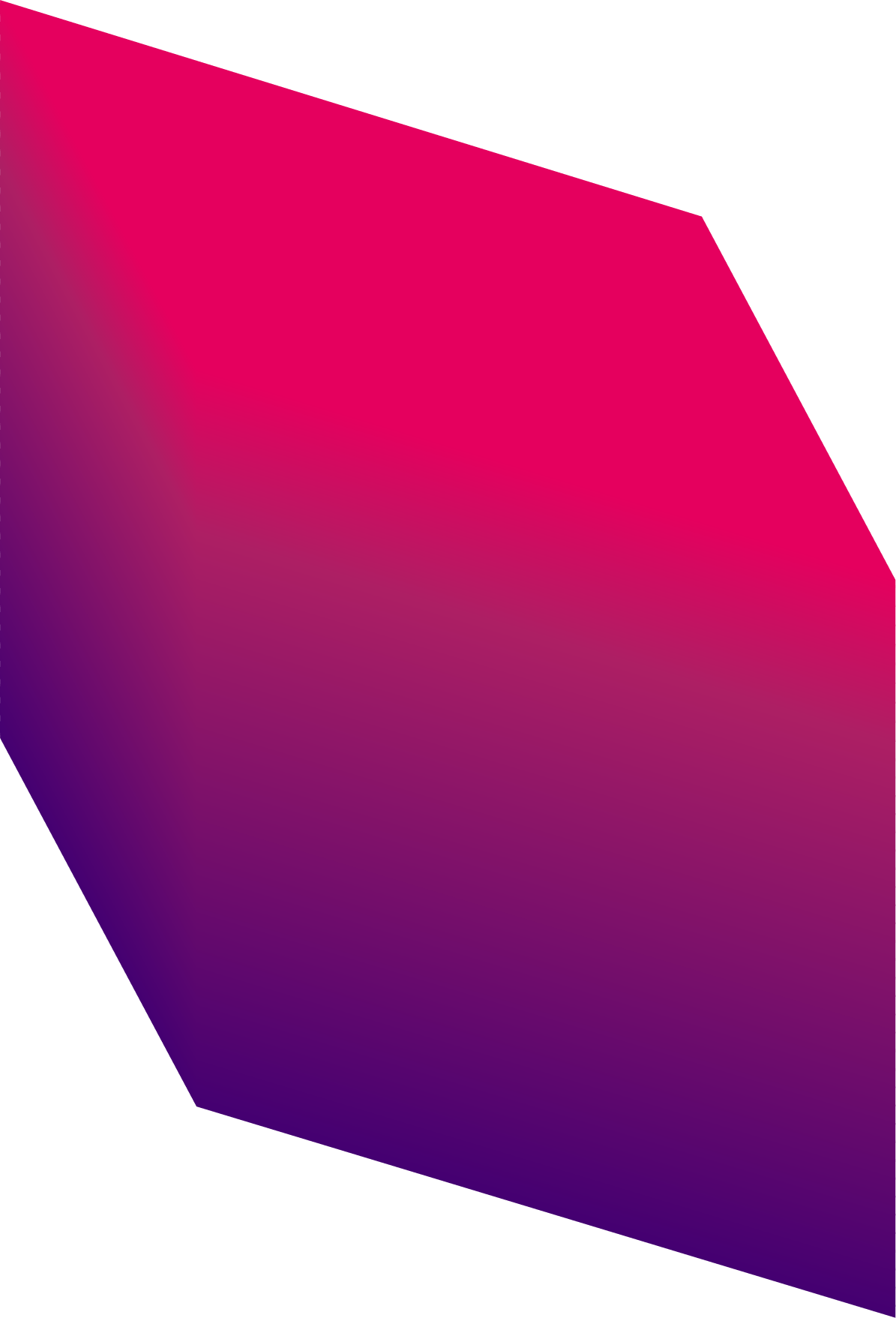 Discover our articles and studies