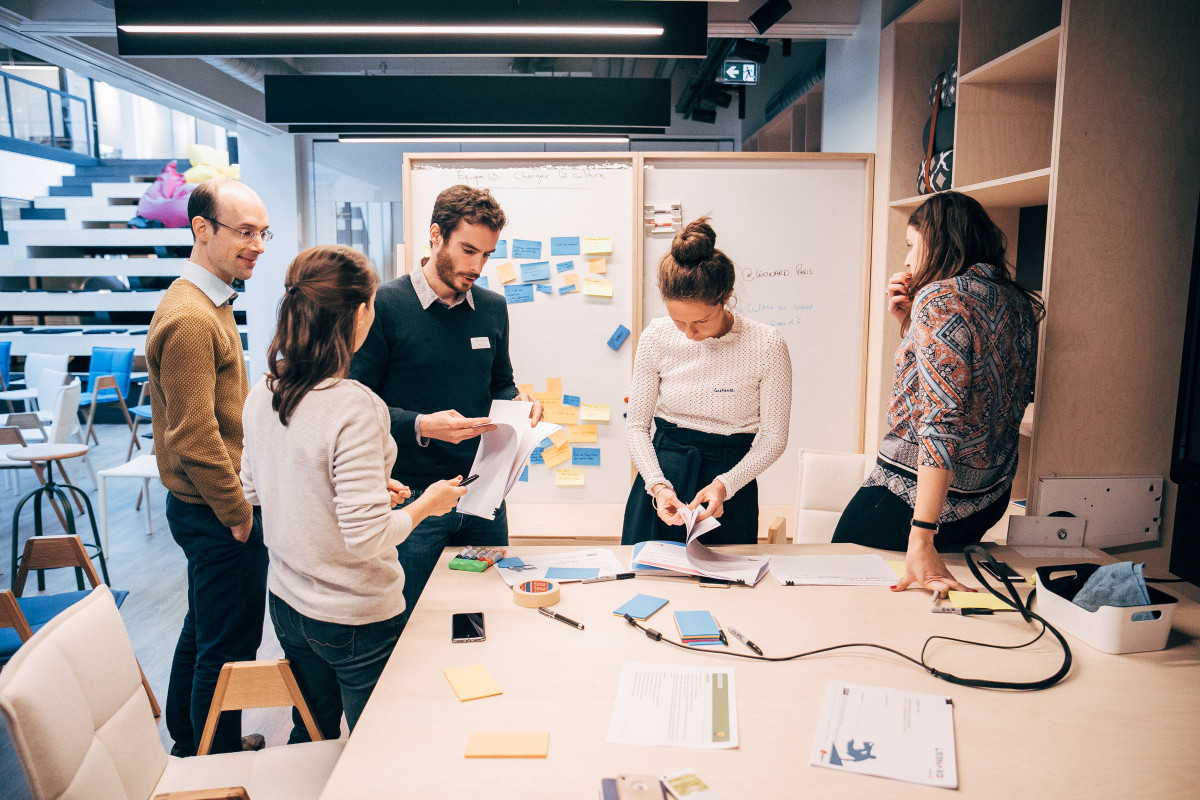 Accelerate projects, unite teams, acculturate employees
Our objective is in line with Leonard's own mission: to create cross-functionality and collective intelligence, to connect employees with Leonard's innovative network, but also to help them take a methodological step forward! For us, a successful workshop is measured as much in the value of the deliverables obtained as in the impact on relations between participants. In addition to supporting teams and organizing workshops, the Design Lab offers training courses to help employees become acculturated to collaborative methods.
Our methods
A methodology based on teamwork and networking. We combine the use of collaborative design and creativity methodologies with knowledge of the Group's businesses, external expertise and Leonard's ability to create synergies between VINCI's divisions.
How do you work with us?
Once we've made initial contact, we'll set up a series of initial discussions so that we can qualify your needs together. Then, if we think we can help you, we propose one of the following three main types of support:
Coaching and acculturation – 2h
We support you in facilitating your work session.
We provide you with the support you need to run your work session:
We test your workshop schedule to adjust it as closely as possible to your needs.

We share facilitation best practices with you

Post-workshop debriefing and feedback.
Acceleration – 6 to 8 weeks
We support you with one or two days of workshops bringing together the stakeholders concerned by the subject:
Depending on the subject, we may need to involve external players.
Transformation – 2 to 6 months
We support you over several workshop sessions (co-construction and facilitation) to bring a complex, multi-stakeholder project to fruition:
Deployment of an innovative project

Supporting a team in the context of a call for tenders