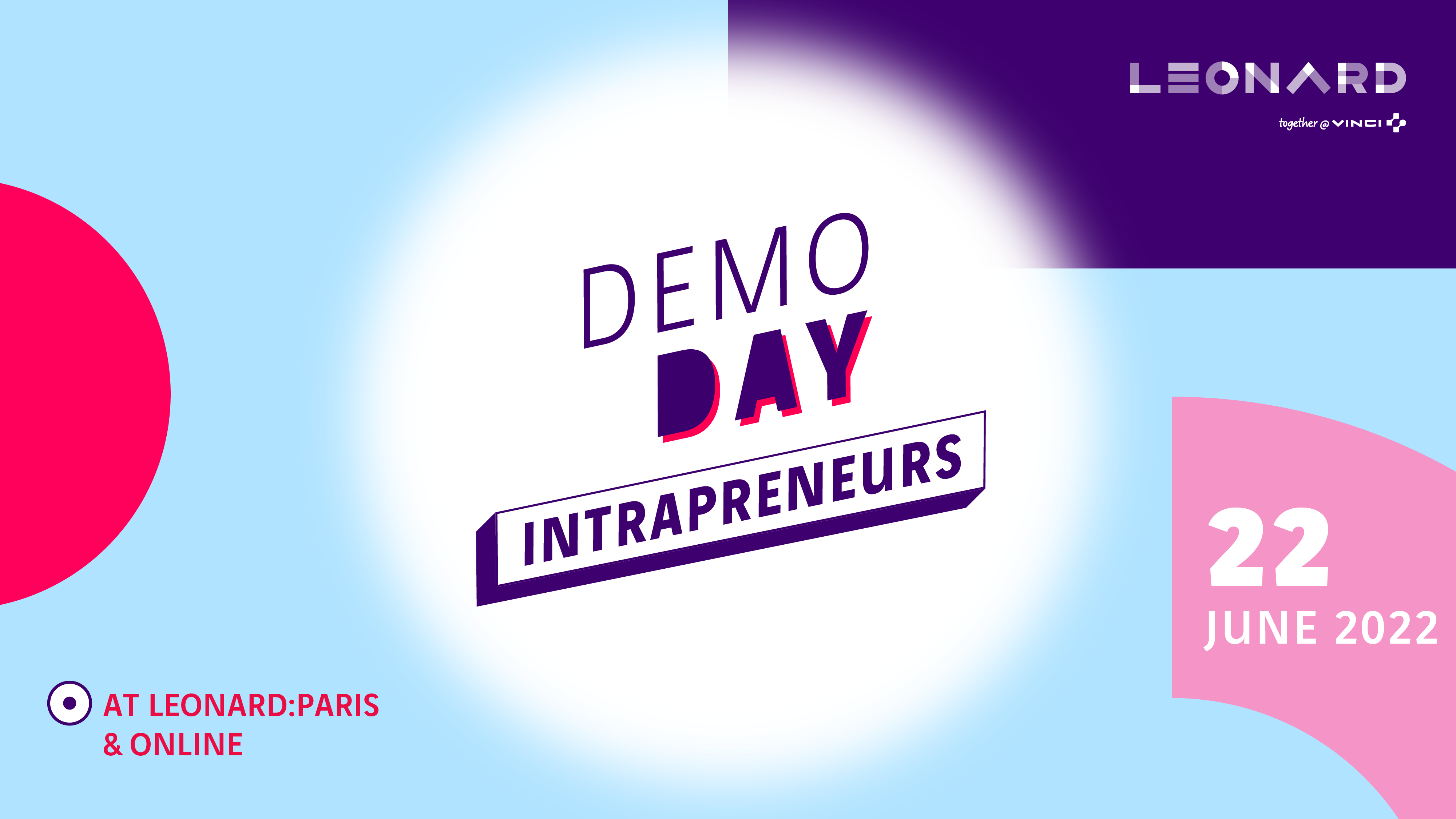 Demo Day Intrapreneurs 2022
Groundbreaking projects from VINCI's Intrapreneurs program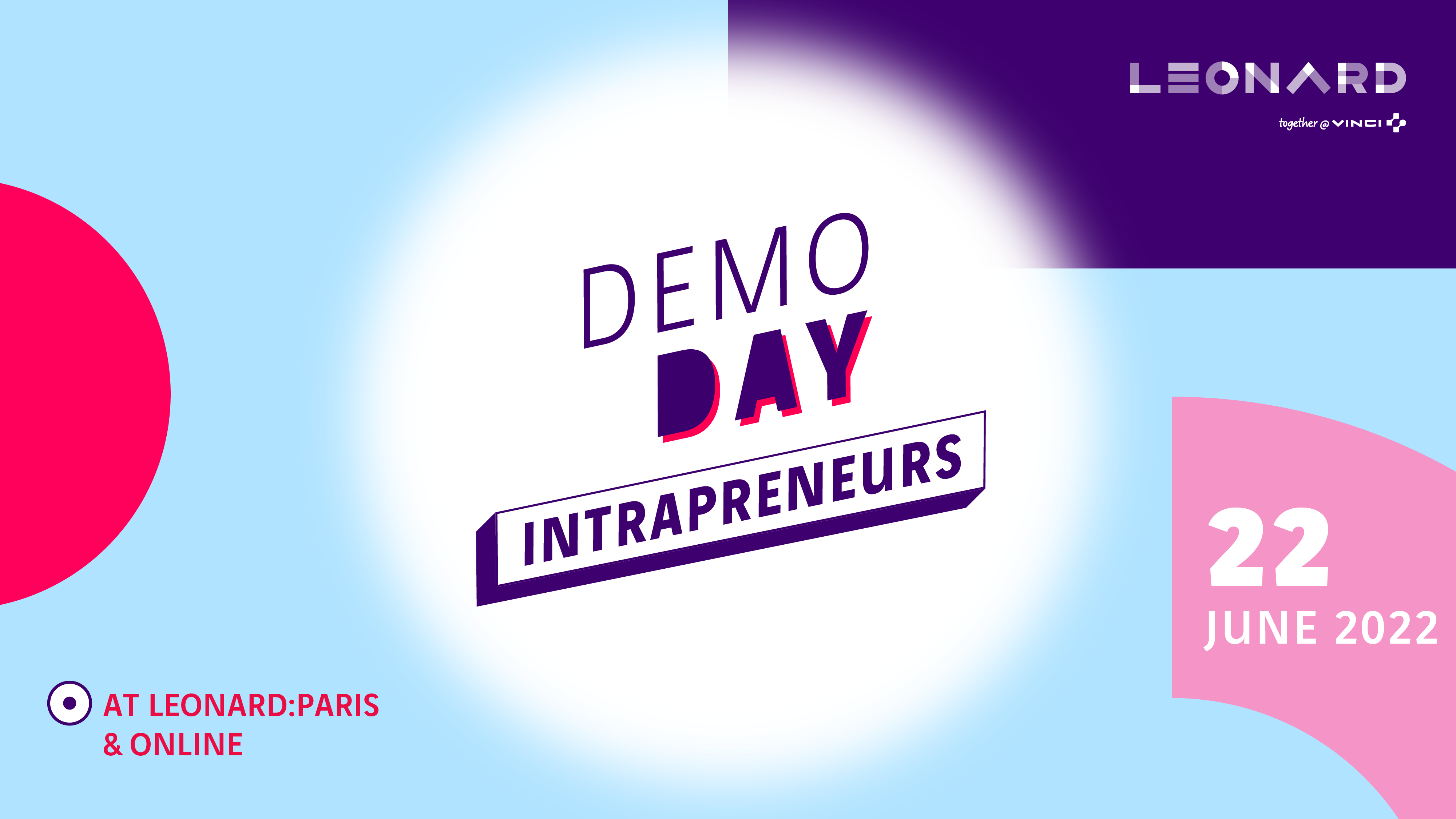 We invite you to join us on June 22 2022 to meet the innovators behind Leonard's 2022 Intrapreneurship projects.
After 4 months of incubation, ten teams of Intrapreneurs from the 2022 cohort will present their projects before moving to the acceleration phase in order to develop new activities within VINCI.
From using VR to make safety trainings more engaging, to automating the monitoring of large open industrial assets thanks to AI, to providing greener air conditioning using sea water, this year's projects tackle a number of challenges in our business lines.
Reducing our environmental impact, improving maintenance and productivity, and human-centric innovation: come meet our 2022 Intrapreneurs to discover their ambitious and surprising solutions to some of our most pressing challenges.
— PROGRAM
10 pm – 10.30 am – Introduction by Pierre Coppey, vice-president of VINCI
10.30 am – 12.30 pm – Presentations of the 2022 Intrapreneurship projects: SWAC, Peeh2, Rused, Dtect, Gen-AI, Next Level Rotor Blade, Tempo, Home Care Senior, Infinity and Rehaps.
The intrapreneurs will pitch in front of a jury composed of:
Pierre Coppey, Deputy General Director, VINCI
Nathalie Martin-Sorvillo, Head of impact projects, VINCI
Florence Marin-Poillot, Director of innovation, environment and quality, VINCI Construction France
Elise Bon, Head of Environment, VINCI Autoroutes
Ludovic Demierre, Human Resources Director, VINCI Construction
Jean-Michel Dedôm, Director of Development and Human Resources Management, VINCI Energies France
Jean-Yves Cojean, Executive Director, Fondation VINCI pour la Cité
Frédéric Delrieu, CEO Sixense Digital, VINCI Construction France
Irina Lucke, BU Manager OREO, VINCI Energies Germany
Dirk Ebersbach, Managing Director Eurovia GmbH
Jan Hellgren, CSO Eitech AB, VINCI Energies Sweden
Jérôme de Tomasi, CEO Waste Marketplace
Emmanuel Fleurier, CEO Greendeed