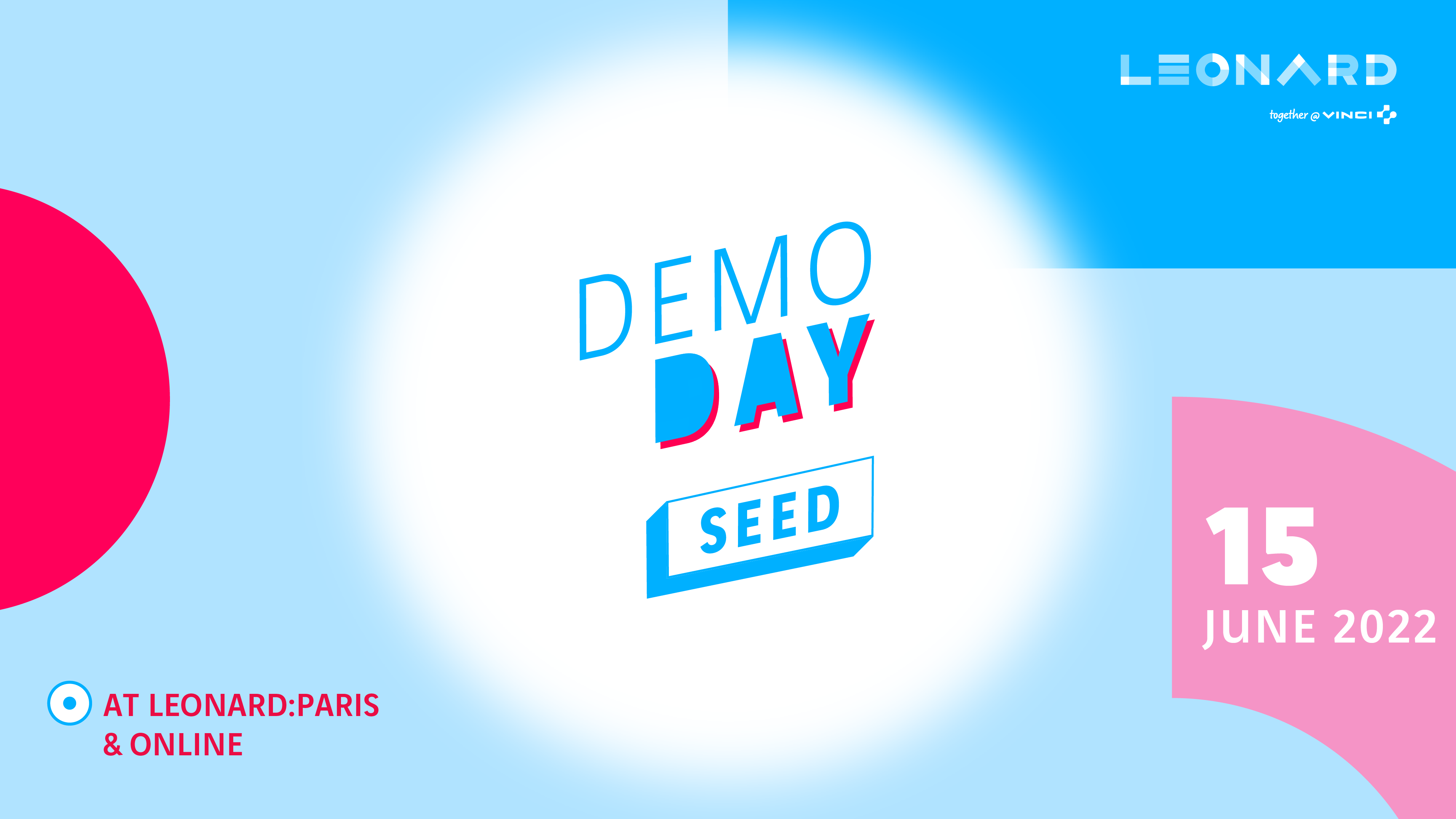 Graduates from our SEED program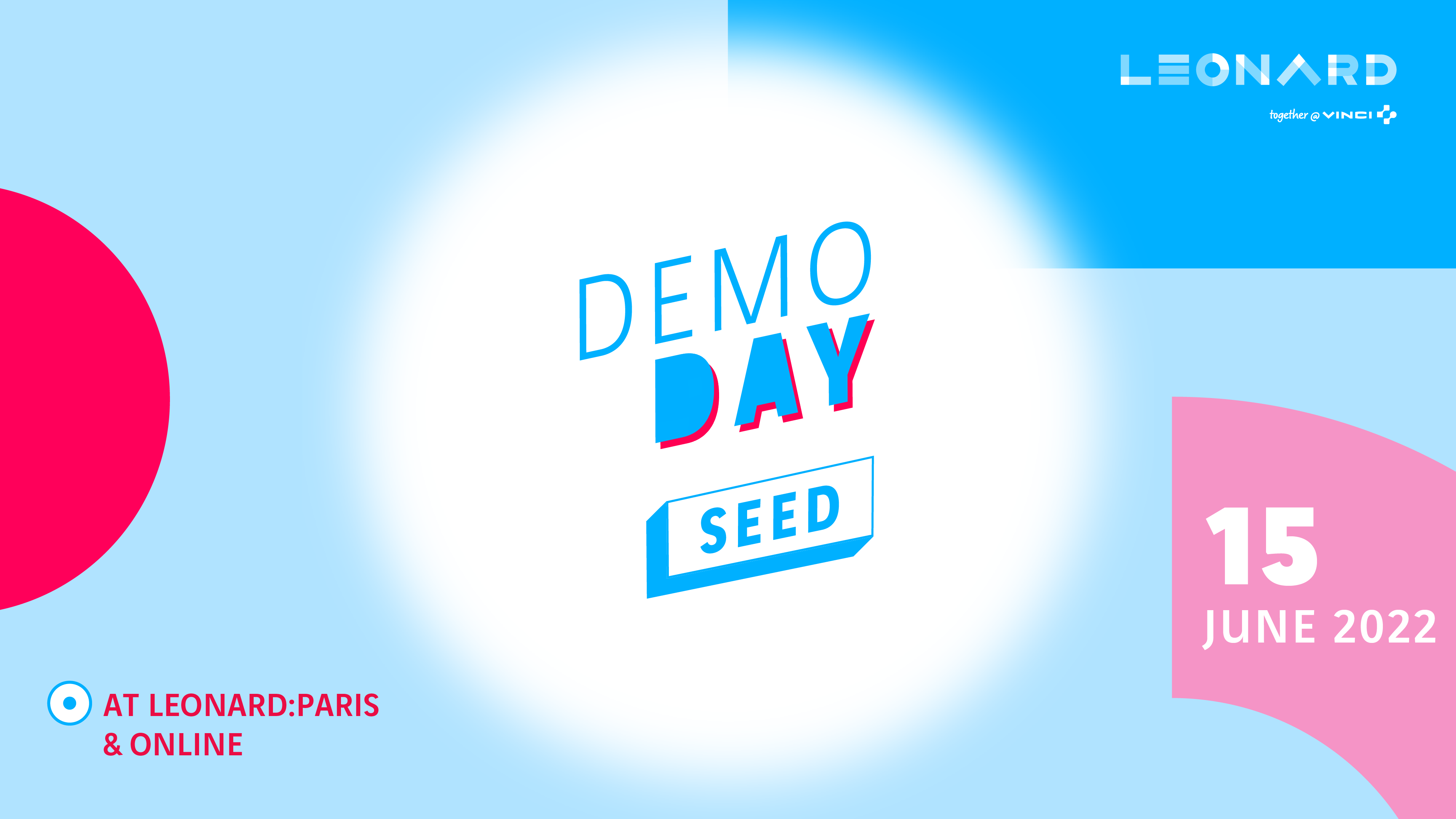 Leonard is very pleased to invite you to the 2022 Demo Day of its SEED acceleration program.
The SEED program is a 6-month training and mentorship program for early-stage startups in the field of construction, mobility, real estate and energy.
Eight startups will pitch on Wednesday 15 June from 5.00 pm to 8pm (Paris time).
Listen to the 8 pitches and engage directly with the founders during a dedicated session:
AETERNUM (Switzerland) offers circular buildings as reusable, re-adaptable, carbon-neutral products in the form of future-proof assets which maintain value within components for multiple lifecycles. > Visit website
AKANTHAS (France) is an AI-based solution for haulers and industrial sites which uses computer vision to monitor and optimize waste management in real time > Visit website
ARSENIO (France) is a digital bootcamp and educational platform to learn digital construction and circular economy > Visit website
AUXILIA (France) is a SaaS for airports, sensitive locations and international trade that uses AI to automatically detect weapons and explosives on X-ray images of luggage and goods > Visit website
FOSTR (France) is an intelligent platform automating the administrative and financial processes of project managers in real estate, enabling a more productive and efficient daily management of real estate projects) > Visit website
MACHINE 26 (Germany) is a smart equipment software that helps construction fleet owners to manage and re-sell their machines > Visit website
OCULAI (Germany) collects data to track progress, resource utilization and logistics on construction sites using computer vision > Visit website
OKE CHARGE (France) is a shared universal peer to peer electric recharging service, open to all, and for any type of electric vehicle > Visit website