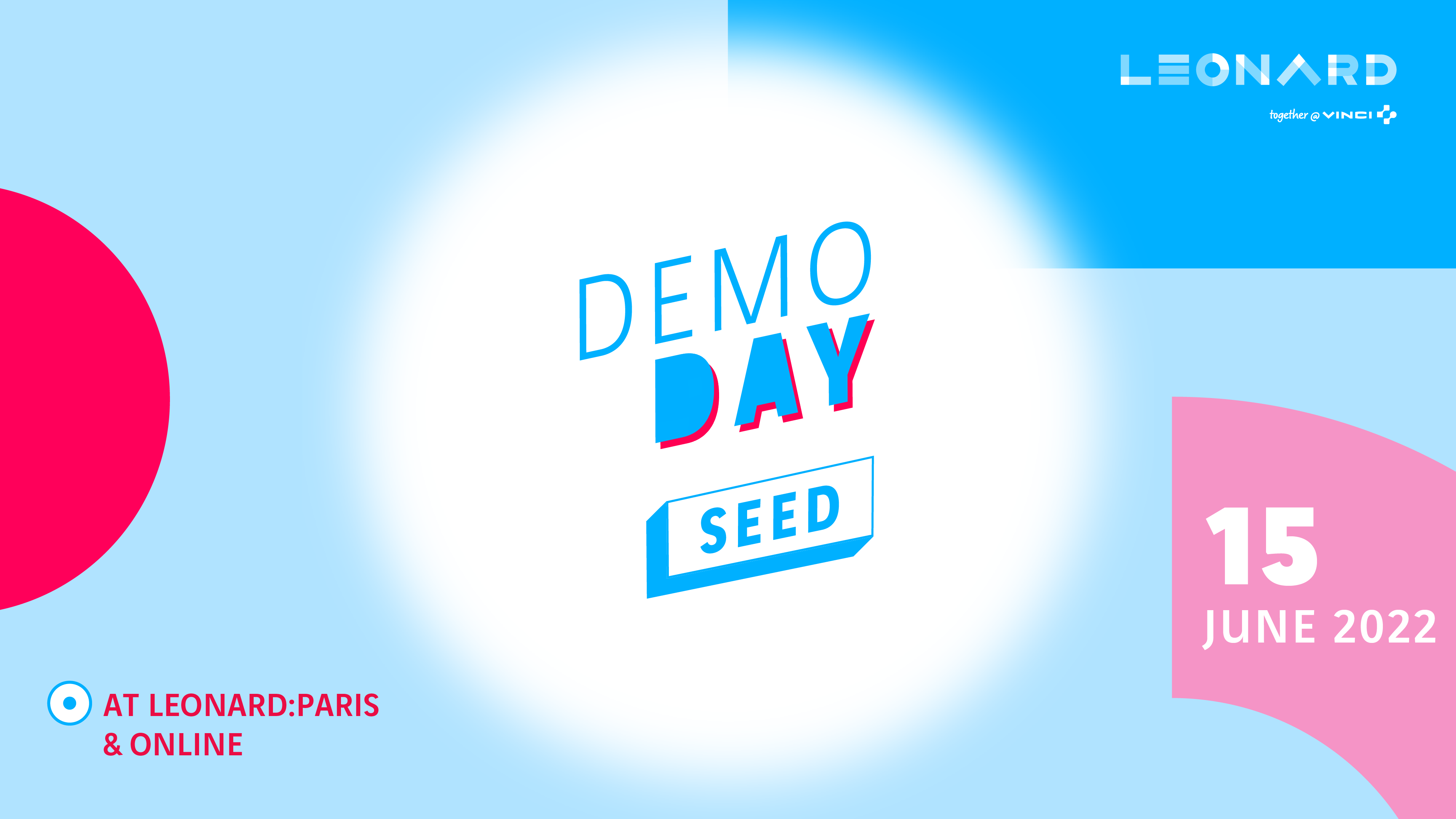 Startups from our SEED program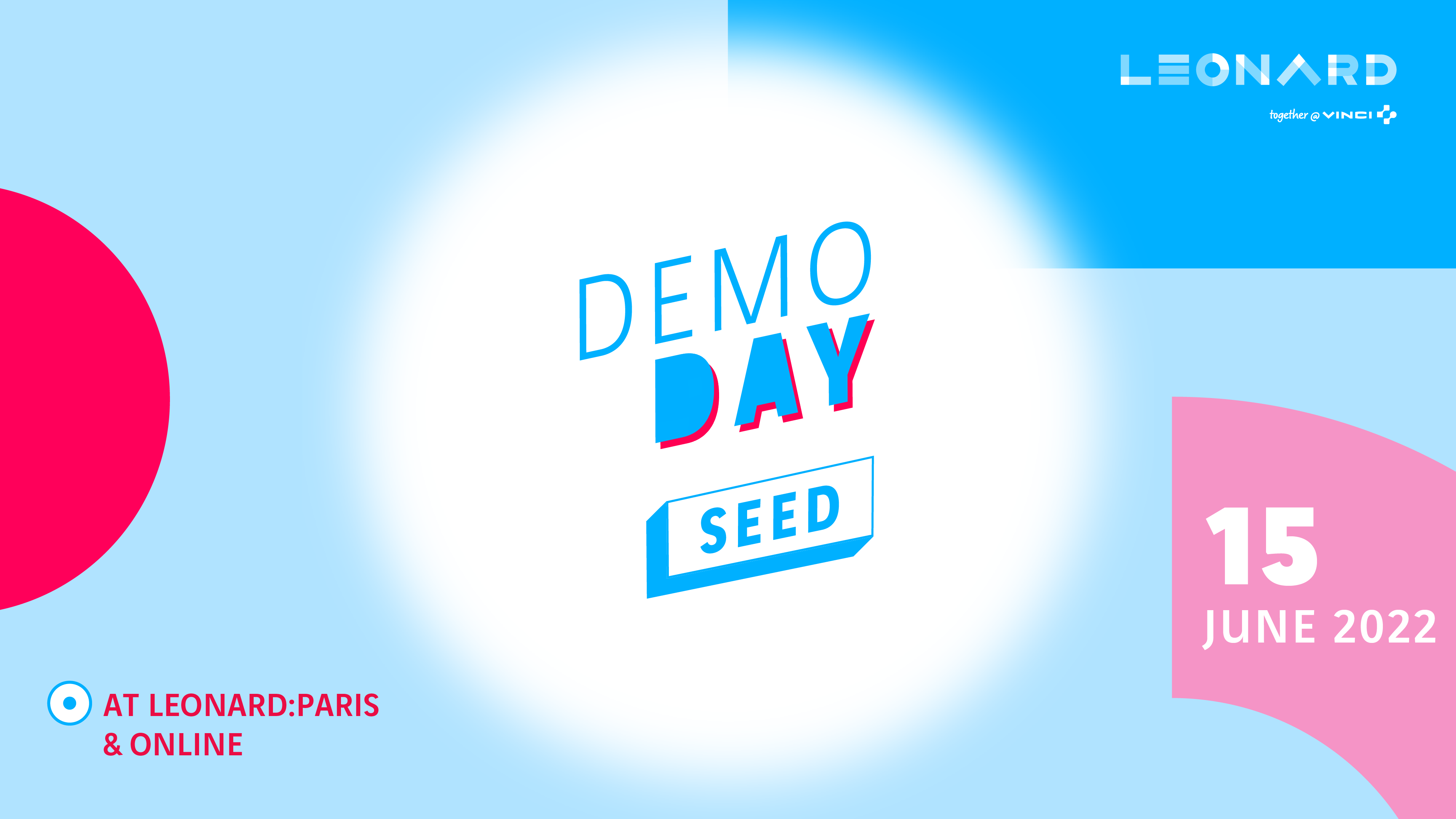 Leonard is pleased to invite you to the presentations of the 2022 "SEED" acceleration program startups. Eight innovative ventures in the fields of construction, mobility, real estate and energy have received financial support, training and coaching to launch and develop their projects. Listen to their pitch on Wednesday 15 June from 5.00 pm to 8 pm (CET)!
The Demo Day is the high point of the SEED acceleration program. The event will be introduced by Julien Villalongue, Director of Leonard, and will be followed by a conversation with Guillaume Bazouin, Head of innovative programs at Leonard.
The founders will pitch in front of a jury of top-tier European and North American investors:
Listen to the 8 pitches and engage directly with the founders during a dedicated session:
⭐️ AETERNUM (Switzerland) offers circular buildings as reusable, re-adaptable, carbon-neutral products in the form of future-proof assets which maintain value within components for multiple lifecycles.
⭐️ AKANTHAS (France) is an AI-based solution for haulers and industrial sites which uses computer vision to monitor and optimize waste management in real time.
⭐️ ARSENIO (France) is a digital bootcamp and educational platform to learn digital construction and circular economy.
⭐️ AUXILIA (France) is a SaaS for airports, sensitive locations and international trade that uses AI to automatically detect weapons and explosives on X-ray images of luggage and goods.
⭐️ FOSTR (France) is an intelligent platform automating the administrative and financial processes of project managers in real estate, enabling a more productive and efficient daily management of real estate projects).
⭐️ MACHINE 26 (Germany) is a smart equipment software that helps construction fleet owners to manage and re-sell their machines.
⭐️ OCULAI (Germany) collects data to track progress, resource utilization and logistics on construction sites using computer vision.
⭐️ OKE CHARGE (France) is a shared universal peer to peer electric recharging service, open to all, and for any type of electric vehicle.
To keep the conversation flowing, a networking cocktail will be offered to all attendees.