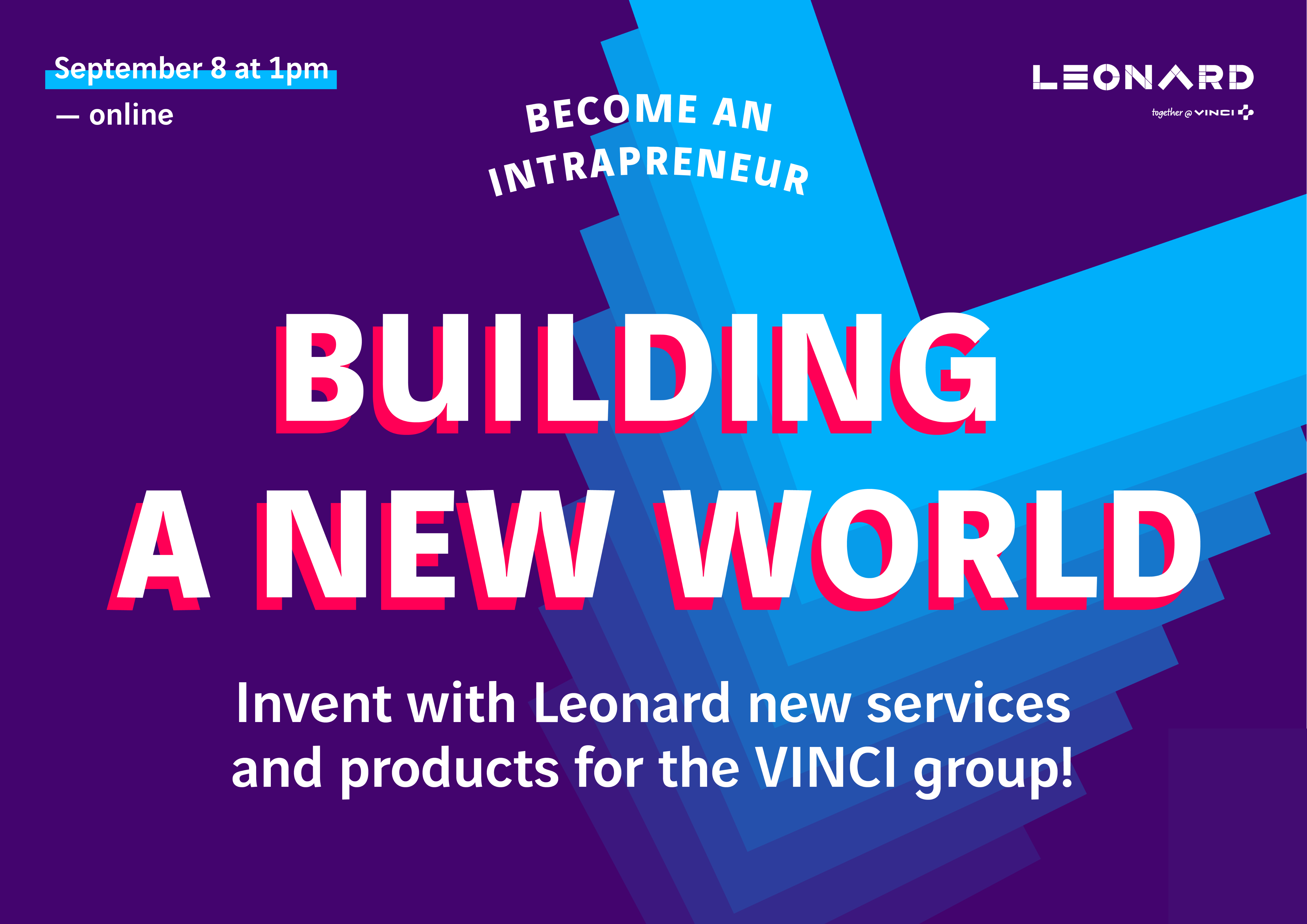 Webinar Intrapreneurs program – Join the 7th cohort
Leonard invites all VINCI employees who want to learn more about the intrapreneurship program.
Are you an employee of a VINCI company?
Leonard is recruiting a new cohort of intrapreneurs in the fields of construction, mobility, energy and real estate. All VINCI Group employees are invited to participate.
Join this session to learn more about the program, to hear the testimonials of our intrapreneurs and to ask all the questions you may have.
// This webinar is reserved for VINCI employees //