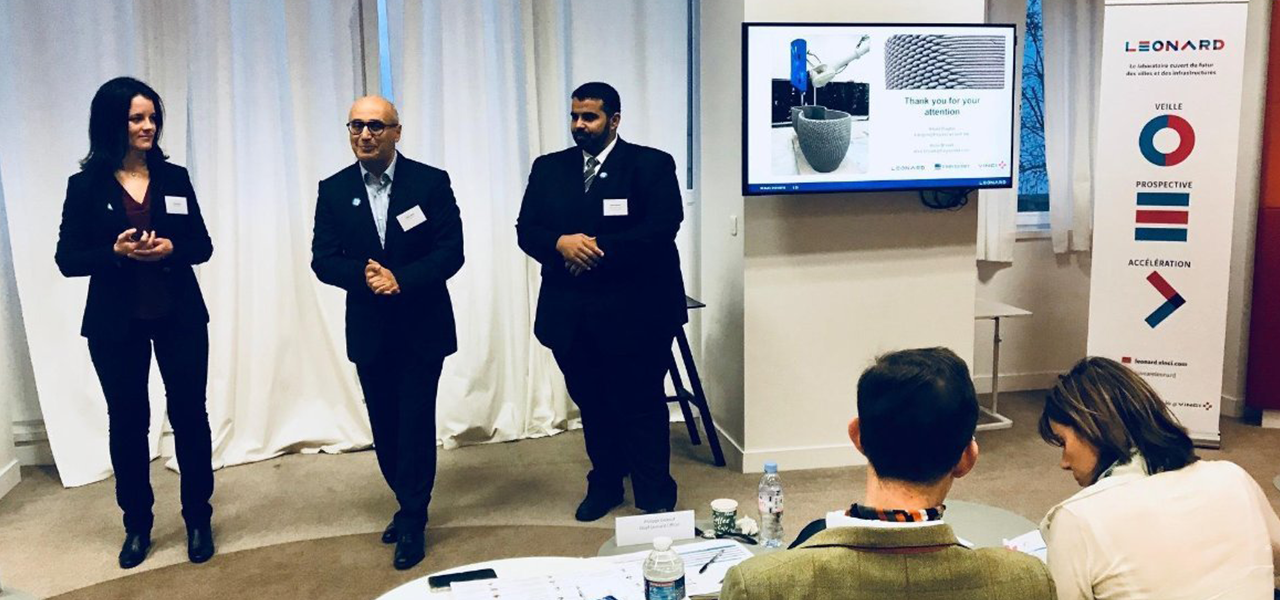 Intrapreneurship program: 5 of the first 10 projects enter the acceleration phase
On January 31, the Acceleration Committee auditioned the first 11 project sponsors receiving support from Leonard since October 1, 2017.
Among the 10 projects presented on January 31, 8 will receive support from Leonard.
5 projects will enter the "Leonard acceleration" phase in March 2018, a full-time program lasting 4 months:
"WasteMarketplace" (reusing waste), sponsored by Jérôme de Tomasi (VINCI Construction France)
"Resallience" (climate resilience), sponsored by Karim Selouane (VINCI Construction France)
"3D-Build" (3D printing), sponsored by Alice Blouët and Khalil Doghri (Freyssinet)
"Réhalib" (augmented reality), sponsored by Damien Bahon (VINCI Construction France)
"Trust'In" (recruiting), sponsored by Samir Bengelloun (VINCI Construction Grands Projets)
3 projects will receive tailored support:
"Human Buildings" (shared housing), sponsored by Caroline Reminy (iTech 3D, VINCI Construction France)
"SunMind" (energy self-consumption), sponsored by Maxime Varin (VINCI Concessions)
"Projet X" (digitalization of construction), sponsored by Pierre Guéhenneux (VINCI Construction France)
Applications for round 3 are open to all VINCI employees at www.weareleonard.com!