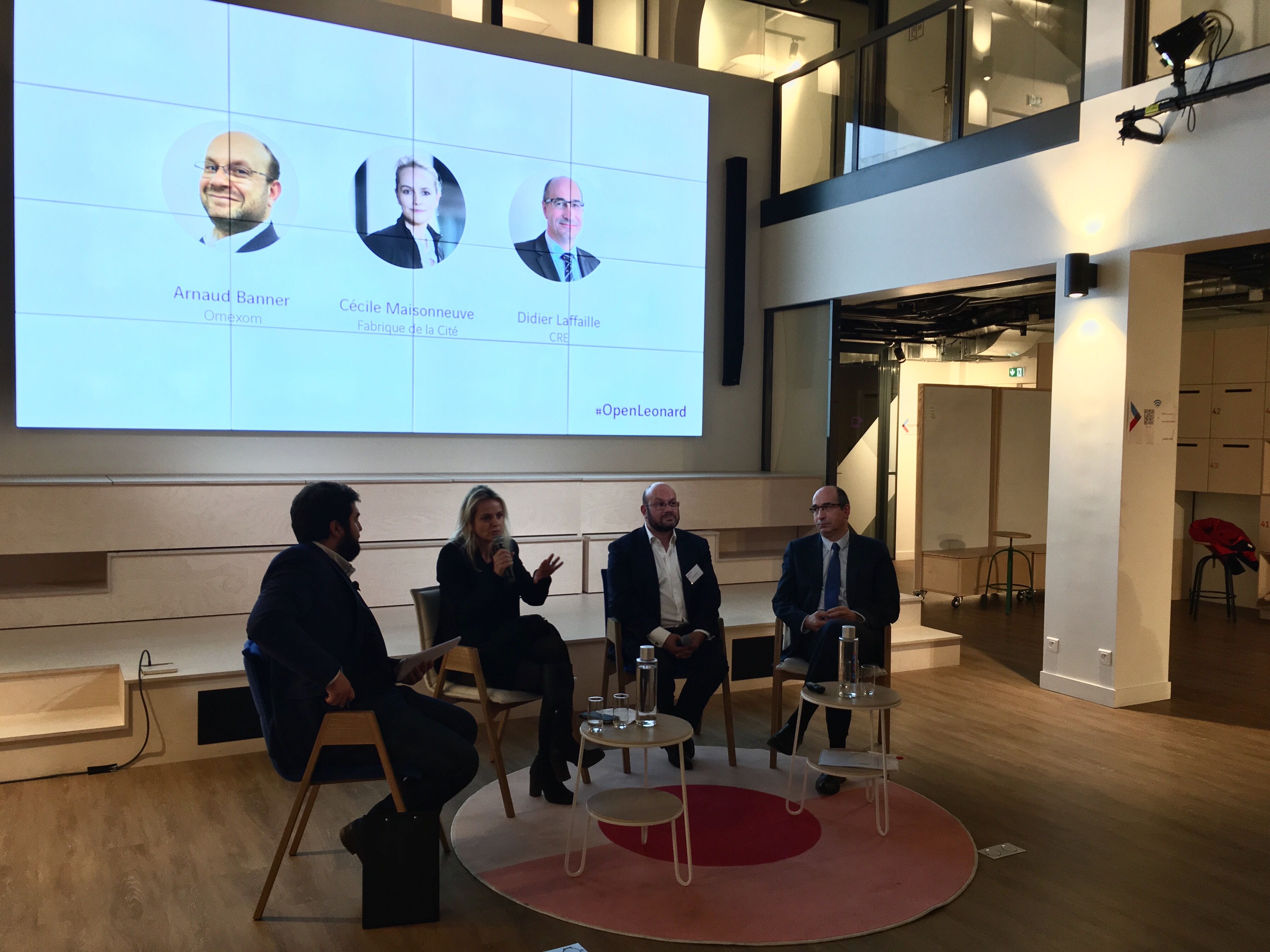 At least on paper, smart grids are brimming with promises – that they will upgrade energy management by keeping supply and demand balanced and that they will help to blend wind and solar energy into existing mixes, for example. And, most importantly, we hear, the people producing, distributing and consuming electricity will be able to use data to optimise their power production, transmission and consumption.
But there are questions, too: what does rolling out these new-generation networks on the ground actually entail? Does it make sense to revamp a geography's entire system in light of its legacy grid? How will smart grids reshape energy professionals' jobs? Will consumers start playing an active role, really?
Powering cities and people's lives
Arnaud Banner, the technical director at Omexom, provided an introduction and then zoomed in on self-consumption, electric mobility, the rapid expansion of renewable energies and how all these trends are kick-starting our power grid's transformation.
Didier Laffaille, an advisor to the chairman and the general secretary of the Prospective Committee at France's energy regulatory commission (CRE), picked up where Mr Banner left off and summed up the commission's many recommendations to spur smart grid development and thereby bring about new services, increase grid efficiency and contribute to the system's overall performance.
Cécile Maisonneuve, who chairs La Fabrique de la Cité and sits on the CRE's foresight committee, reminded the audience of the need to focus on users, who are somewhere between the perfect-world projections in professionals' minds and the reality on the ground. She also pointed out that demand for electricity will be rocketing in cities as time goes by then provided several examples of the trends going forward and the questions that those trends will bring about. For example, if electric vehicles become the norm, will existing power suppliers or new players manage the resulting consumption spikes? And will carmakers take over battery management?
You can watch the full event on our YouTube channel (French version only):