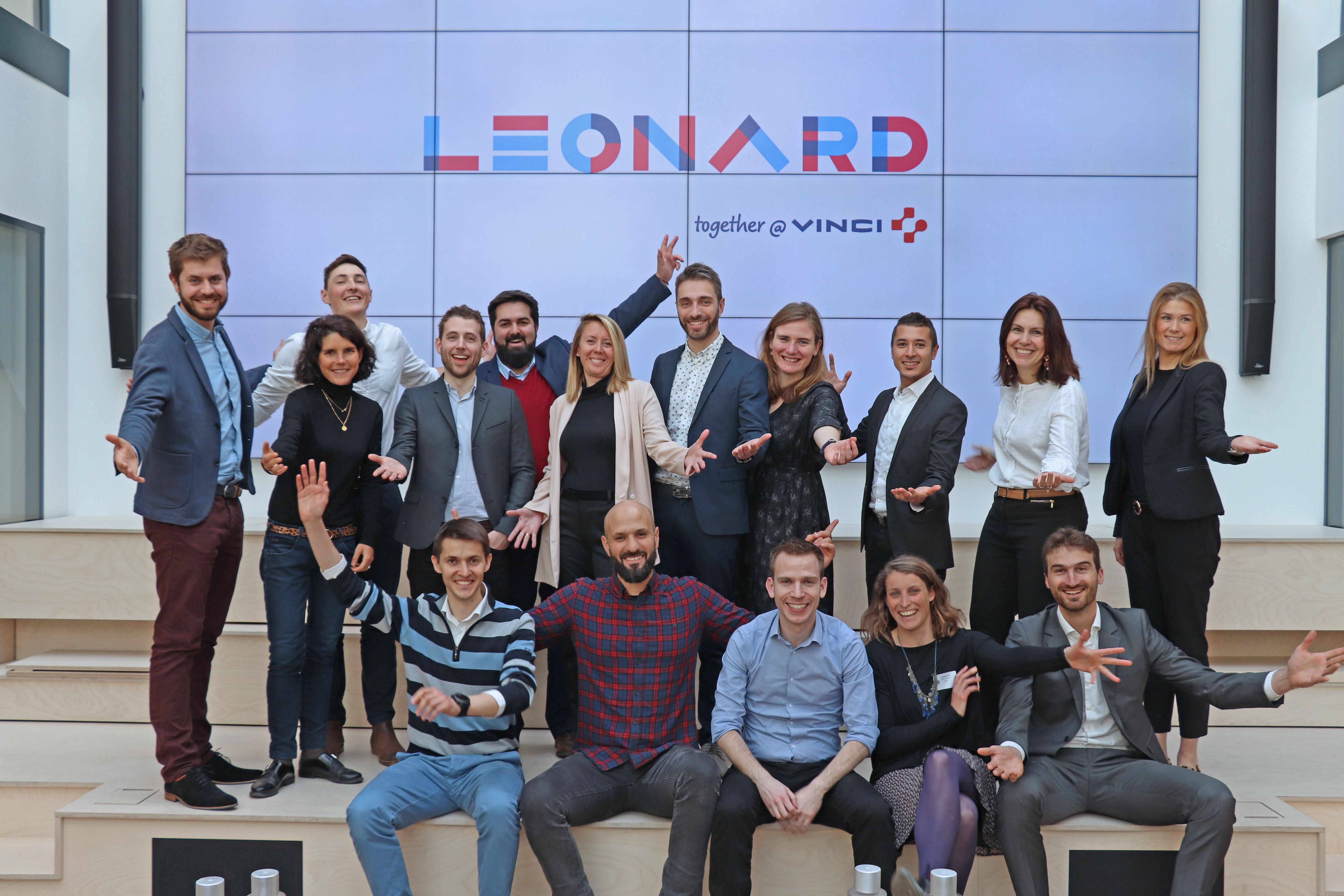 Intrapreneurs' fast track: results of the 2019 acceleration committee
On March 26, Leonard's Acceleration Committee auditioned the members of VINCI's intrapreneurs fast track 2019 year group.
10 employees from VINCI presented the results of four months' work on their proposals for innovative businesses. During this length of time, they have devoted 20% of their time to testing the validity, economic value and feasibility of their ideas.
The Acceleration Committee jury, made up of VINCI managers, Executive committee members, entrepreneurs and investors, decided to offer an extra four-month period of intensive support to the following projects:
APPIA aims to optimise linear infrastructure layout,
Restore proposes to capture the CO2 emitted by construction and civil engineering companies by producing algal biomass and biomaterials,
Build In Social Solutions is a project of work integration enterprise specialising in technical maintenance of buildings,
The N'VEREST project, which proposes innovative kits for general contractors, joins VINCI Construction France and may continue to receive support from Leonard.
These projects are joining SunMind, which finances, builds and maintains self-consumption photovoltaic arrays installed on its clients' roofs.
The jury also decided to extend the incubation phase for the LIVIMEO project, which proposes a range of bio-sourced, energy-efficient onsite facilities solutions.
You have an idea for an innovative new activity? All VINCI employees may, as of now, submit their ideas to join the next batch of Intrapreneurs.