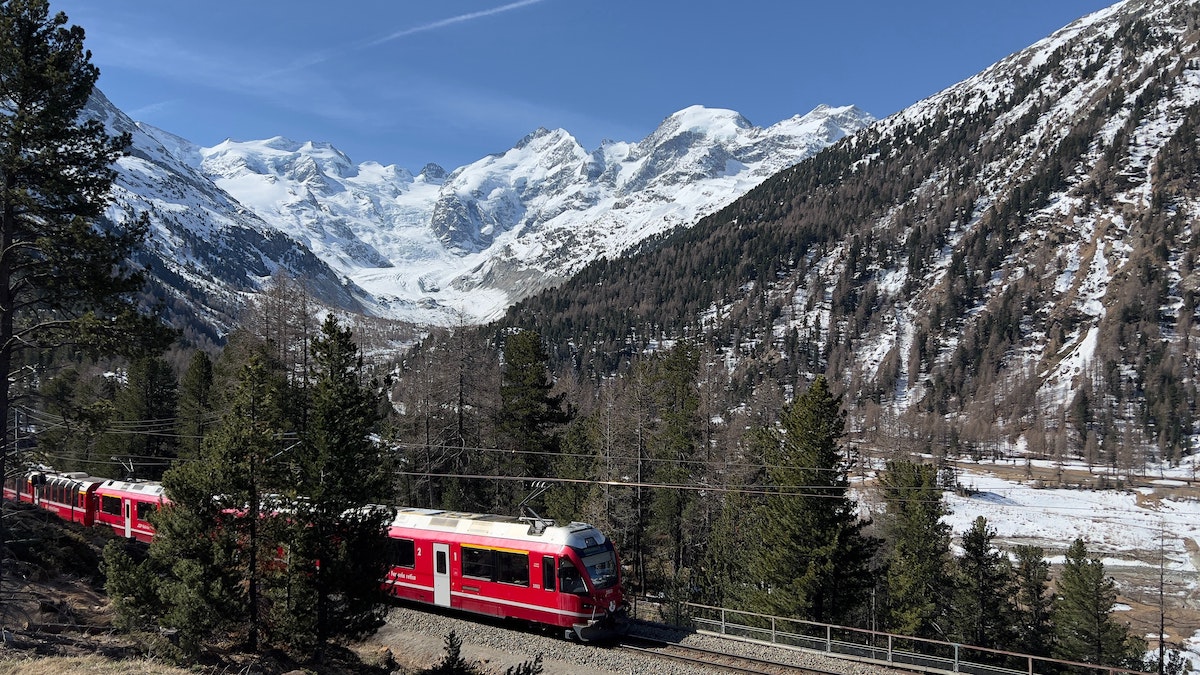 Skiing addiction
In 1787, Horace Bénédict de Saussure reached the summit of Mont-Blanc for the very first time. This symbolic date also marks the beginning of alpine tourism (and mountain tourism in general). Since then, economic activity in mountain regions  has continued to increase its dependence on the tourist windfall, and in particular on skiing. In a report from the French Economic Affairs Committee on mountain tourism and the impact of the climate crisis, skiing represents 82% (!) of total turnover in mountain territories. Skiing is practiced in more than 2,000 resorts worldwide, across 72 countries (source: The Good Life) and by more than 120 million people. And if the European and North American markets seem mature, the discipline is developing in China, potentially attracting 120 million skiers in the near future.
A world without snow?
Snow. That "white gold" which, up until recently, is now faced with the threat of a whole series of climate- and environmental-related issues. The main one concerns global warming, which has led to a drastic drop in snow depths. A study published in The Cryosphere by a team of European researchers shows that snow depth in the Alps has dropped by between 14 and 20 cm at medium altitude between 1970 and 2019. In ski resorts, 20% of upgrade investments go towards artificial snow and snow making, on which they now heavily rely. Added to this are the risks of water stress and the collapse or loss of biodiversity. In La Clusaz (France), activists and protesters set up a "ZAD" (zone à défendre, or "zone to defend") on the site of a proposed water reservoir intended for artificial snowmaking, showing renewed opposition to "artificialisation" projects.
All-season business diversification
The "almighty" ski model now seems to be reaching its limit. Launched in 2021 in the wake of Covid pandemic, France's Avenir Montagnes plan advocates business diversification. This extensive €650-million package aims to promote mountain tourism "resilience". It covers investments in equipment intended for all four seasons, supporting the climate transition, facilitating mobility and providing assistance with housing renovation. It also outlines the importance of achieving a balance with agricultural activity, whose water needs are significant and which the local community rely on to live throughout the year. In France, the low-altitude resort of Métabief is taking precursory action by being one of the first to have signalled the end of alpine skiing by 2035. In the short term, this means finding new uses for existing infrastructure, such as using the ski lifts for mountain biking. In the longer term, it's about initiating a real cultural shift, especially with those working in the tourism industry, so that they adapt their businesses towards well-being and disconnection activities. The same problems are arising in Eastern Ontario, Italy and Switzerland, where the very chic resort of Gstaad had to fly snow to slopes by helicopter.
The difficulty in converting mountain properties
Amongst all this incertitude, the property market is a major subject. The main issue today remains the disparity between locations. While high-end real estate is doing better than ever – driven in fact by business diversification – more accessible housing is affected by inflation and the drop in purchasing power. While land still costs between €40,000 and €50,000 per m2 in Courchevel 1850, the price drops to €2,000 in the Massif Central or the Vosges. This disparity may be accentuated further by increasingly pronounced geographical differences. Daniel Scott, a professor in geography and environmental management at the University of Waterloo, explains that larger (or better located) stations may have to absorb the demand created by stations forced out of business. At the same time, the issue of energy renovation should also push the prices of certain housing down. Most resorts were built in the 1960s and 1970s as part of the Plans Neige, and today 38% of "thermal sieves" (a term for dwellings ranked in the lowest categories of France's Energy Performance Certificate rating scheme) can be found in mountain regions. It's a situation that could soon come up against the ban on renting accommodation labelled E, F or G on the Energy Performance Certificate scheme.
Sustainable mobility in the mountains
There's no denying it: transport represents a large majority of mountain tourism's carbon footprint (between 57-74% of CO2 emissions depending on the resort, compared to 2% on average for ski lifts). The Association Nationale des Maires des Stations de Montagne (ANMSM) also reported that 89% of French people travel by car to get to a resort, but would be ready to change means of transport if alternatives were well developed. These findings push for the development of transport alternatives, especially for last-mile mobility. As such, ANMSM is calling for direct train lines to be introduced and the development of multimodality, especially linked to rail travel. During a conference organised by CEREMA (the French public agency for developing public expertise in the fields of urban planning, regional cohesion and ecological and energy transition), accounts also highlighted the effectiveness of carpooling (Covoit'Santé 63) and cycling policies (Communauté de Communes Cœur de Chartreuse). Cable transport could also be part of the solution. Between Salt Lake City and Alta, a gondola lift project (which would be the longest in the world) aims to put an end to the endless bottlenecks (nicknamed the "red snake") which block access to the station.
Trojena: artificial snow the future?
As part of the colossal NEOM project, Saudi Arabia plans to build a ski resort in the heart of the desert. Already chosen to host the 2029 Asian Winter Games, Trojena embodies the skiing trend for artificial snow. In a similar vein, China already has 40 indoor snow centres….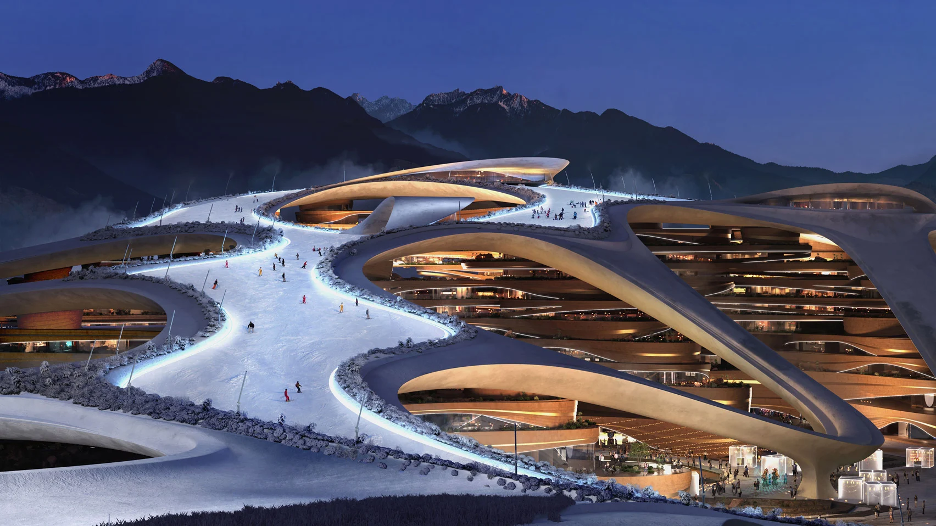 source : Neom
This article is selected from Leonard's bi-monthly newsletter. Subscribe to receive the full version.