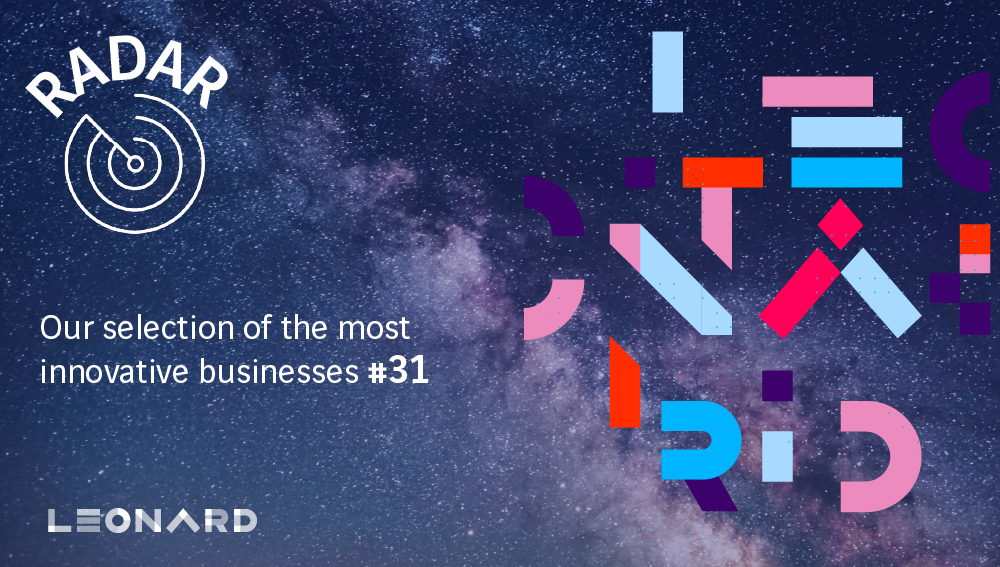 Vestack raises €2.6 million to increase development of its bio-based buildings
Vestack, a French startup specializing in the design and off-site construction of buildings made from bio-sourced materials, has just raised €2.6 million in funding from venture capital firm Karista, as well as several business angels.
The aim of this first funding round is to accelerate the development of the startup launched in 2019. Vestack also intends to increase production capacity and launch R&D projects. The startup promises to build buildings whose carbon footprint is three times more efficient than traditional buildings, and to build twice as fast – both at no extra cost. The company has developed a modelling tool which, when used in tandem with their off-site manufacturing process, means residential buildings or collective housing can be built adapted to their specific construction site.
Israeli startup Veev raises $100 million to develop its modular housing construction solution
The California-based Israeli startup Veev has just announced $100 million in funding. The pioneer in modular construction was able to raise the funds thanks to a new financing platform launched by the Tel Aviv stock exchange that allows startups to raise capital without going public. More Investment House, Migdal, Psagot Investment House and Shavit Capital all took part in the round table, which brings Veev's total to $200 million in two years.
After starting out as a property developer, Veev than shifted towards modular construction in 2018. With 300 employees, the company built 150 homes in 2020, including a 78-unit project delivered in just 90 days. Veev is looking to build 800 structures in 2021, thanks to its technology combing 3D-printing and prefabrication.
SkyMul drones automating rebar tying
Georgia Institute of Technology and Comcast-NBC's accelerator, The Farm, have brought a new construction tech startup to life: SkyMul. The aforementioned is looking to use drones to automate the task of rebar tying – something which is repetitive and often dangerous for construction workers. The process is generally done manually, and can easily be carried out several thousands of times when constructing a building or bridge.
Skymul first plans to focus on bridge construction, before applying the technique to multi-story buildings.
Hong Kong-based viAct raises $2 million for its automated construction monitoring platform
Over in Hong Kong, the startup viAct has just raised $2 million in seed round led by SOSV and Vectr Ventures. Alibaba Hong Kong Entrepreneurs Fund, Artesian Ventures and ParticleX also took part in the funding round.
Created in 2016, the company develops an AI-based construction monitoring platform, which is already used by around 30 different clients in Asia and Europe. Computer vision technology is used to detect any on-site dangers, sending real-time alerts to those in charge. The funds raised will go towards expanding viAct's activity in South-East Asia, and will finance R&D projects.
Avus, Eurovia's augmented reality solution trialed in London
The British specialist in underground infrastructure, Morrison Utility Services, and Eurovia are currently trialing an augmented reality solution on their worksites. The solution developed by Eurovia is called Augmented Visualisation of Underground Services (Avus). It lets onsite workers view underground services via a smartphone or tablet, mapping the layout of pipes as a 3D drawing overlaid on the device's camera view, locating positions with a tolerance of 5cm.
This real-time visualization tool is designed to reduce on-site accidents, such as avoiding accidentally drilling into pipes. What's more, the tool can be used to capture detailed 3D records of any work carried out before holes are backfilled, thus improving the accuracy of data and facilitating any future work at the same site.
There's more!
> nPlan, members of Leonard's Catalyst program, has raised $18.5 million from GV to develop its automatic platform for construction site schedule optimization – News Sky
> Buildonix's high tech pre-fab elements have an eye on 100% circular construction – The Fifth Estate
> Hempwood taking a gamble on hemp wood – Emag Archiexpo
> How Starbucks builds its new modular stores in only six days – Construction Dive
> Deltamod investing in a new factory for reconditioning modular buildings – Batinfo
> Belgian metal 3D printing specialist raises €1.5 million to develop a new energy-saving 3D-printer – 3D Printing Industry
> Real estate deep tech company, Geosopy, raises €750,000 for its commercial rollout – Business Immo
> LafargeHolcim becomes a shareholder of XtreeE – Construction Cayola