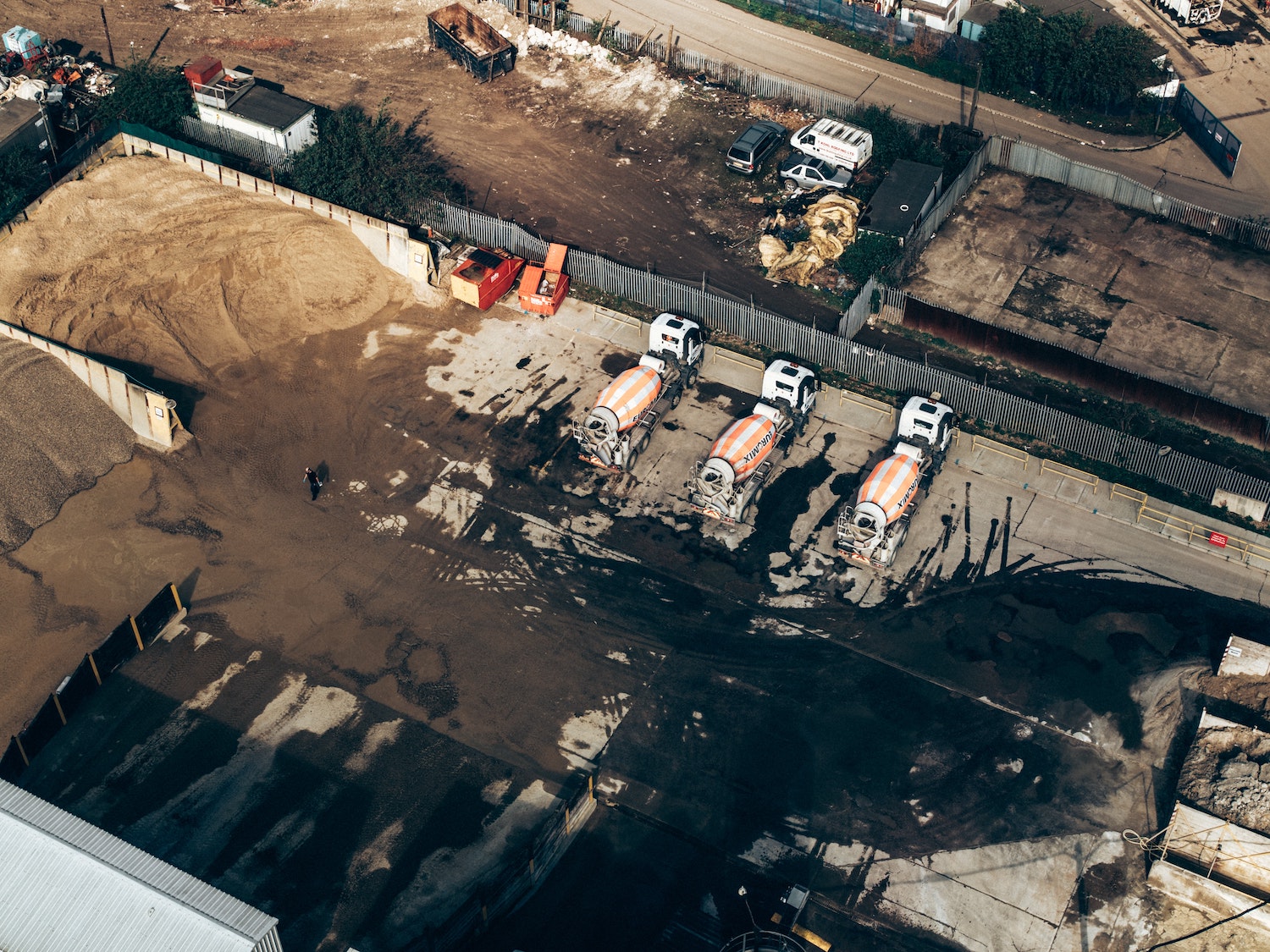 Amazon announced its first five investments as part of their Climate Pledge and Breakthrough Energy Ventures, an investment program with $2 billion in funding designed to support companies fighting global warming. Amongst those selected is the Canadian company CarbonCure, a Nova-Scotia based company specializing in sequestering CO2 in concrete.
Amazon's investment comes at a time when the e-commerce giant is about to build its new HQ in Virginia, and has publically announced its goal of being carbon neutral by 2040 as part of its Climate Pledge. While the amount invested in the pledge is unknown, others investors in the syndicate co-led by Amazon include BDC Capital, 2150, Thistledown Capital, Taronga Ventures, GreenSoil Investments and Microsoft.
CarbonCure's technology is already used by more than 300 cement and concrete producers mainly in North America. This investment fund will allow the company to reach other markets, thus helping it reach its goal of removing 500 megatons of carbon emissions annually from the construction industry by 2030.
To achieve this goal, CarbonCure have created a retrofit technology which enables concrete producers to inject recycled CO2 into their production process. Post-industrial carbon dioxide is collected and purified by the Canadian company. The CO2 is then injected directly into the concrete mix at the production site, causing a chemical reaction which turns it into a mineral. This mineralization process creates stronger concrete, without affecting its other properties.
If the topic has piqued your interest, we suggest you read our article on Cleantech and Climatech.
Mosaic Building Group is an American construction tech startup founded in 2015. In September, it announced that it has raised $14.25 billion during a Series A round led by heavyweight investor Andreessen Horowitz, or a16z. This is the second type of investment made by the latter in the sector: a16z has also invested in Doxel, an artificial intelligence and computer vision-based system designed to increase construction site productivity.
Other investors backing Mosaic Building Group include Peter Thiel (Founders Fund), Joshua Kushner (Thrive Capital) and Eric Schmidt (Innovation Endeavor), as well asGreylock Partners, Slow Ventures and several business angels. All these prestigious investors were especially impressed by the company's growing figures: the company has gone from bringing in $2 million in revenue in 2019 to over $100 million in 2020 – all thanks to its solutions that renders construction processes more efficient.
Mosaic's technology automates the construction planning process and is designed to shorten build times, cut costs and reduce materials waste. Mosaic's tool can also be used to digitize standard construction plans and identify the best way for homes to be built onsite, using the same materials, workers and procedures as traditional homebuilders do.
Mosaic's teams offer three types of services:
Designing residential housing projects (all stages of design and development, as well as optimizing existing plans)
Framing solutions, with pre-fab solutions for interior and exterior walls, plus building roof trusses and floor systems.
General contracting, managing the overall project and coordinating suppliers and subcontractors.
The investment will help accelerate the company's growth, which has just won a contract to building 400 houses in north Arizona.
The digitization of the construction industry was the focus of the third day of our Building Beyond festival, which you can watch again here.
During the summer, the English-Israeli startup Buildots announced it had raised $13 million in Series A round, to go along with the $3 million it had previously raised during seed stage funding. Its investors include TLV Partners, Innogy Ventures and Tidhar Construction Group, as well as several Israeli business angels.
Launched in 2018, the startup develops artificial intelligence solutions for the construction industry. For example, its tools help flag errors on site, as well as track and analyze construction progress against the planned schedule. Buildots have developed computer vision algorithms which collect data and track all on-site activity.
Buildots uses hardhat-mounted cameras to capture imaging of every detail of an ongoing project. The data is then automatically analyzed by the startups algorithms. For example, by comparing with the original design plan, the tool can detect whether an electricity socket is missing or has been installed incorrectly. Contractors involved on the construction site can follow site progress via a central dashboard which displays the percentage of the project completed, broken down by each trade.
The company's 35-strong team is already working with two major construction companies in Europe, as well as the industry leader in Israel. The recent funding is aimed at expanding their business overseas in America.