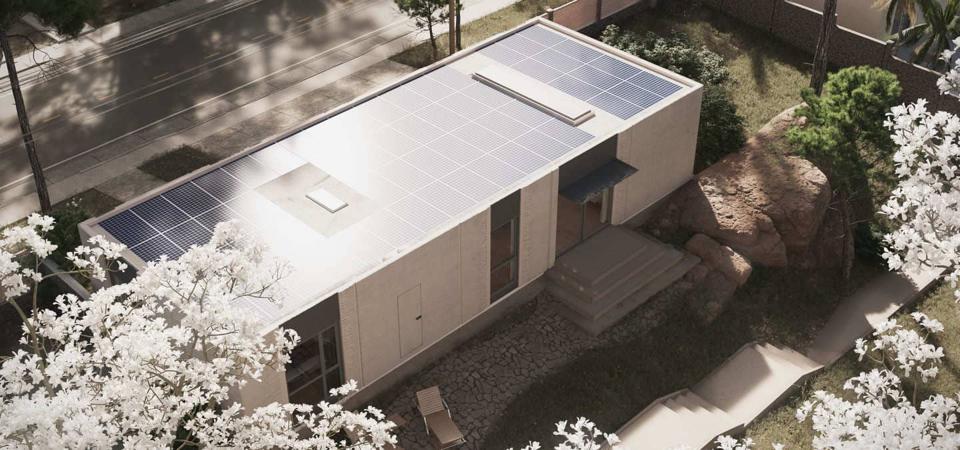 5 million euros for French startup Ecodrop
The startup Ecodrop has recently raised €5 million in funding from Turenne and Amundi, as well as business angels and Saint-Gobain. Its aim? To accelerate the roll-out of its construction site waste collection service throughout France. The"Uber of waste removal" has been marketing its tool since 2016, which connects construction sector craftsmen with waste handling operators. The tool has also helped increase recycling rates in the construction sector. According to Le Moniteur, in 2020 the service handled 90,000 tons of waste material, and the company experienced 75% revenue growth.
"Companies who carry out traditional waste collection services will not deal with hazardous waste collection. We coordinate everything, set a very clear price and ensure traceability," explains Marie Combarieu, company founder and president, in an interview with Les Echos. To achieve this, Ecodrop relies on 40 partner waste collection centers, around 15 recycling channels and 250 transporters, as well as a partnership with 72 agencies in the Point P network.
The Saint-Gobain group (to which Point P belongs) is also one of Ecodrop's early investors: the startup came to life thanks to the group's intrapreneurship initiative. Five years later and Ecodrop has 3,000 customers in the Île-de-France region alone. The company will use this recent funding to increase investment in human resources and technology.
 
ADAVEC and HD-Global join forces to provide weather data for self-driving vehicles
The French projects, ADAVEC and HD-Global, have recently announced a partnership around real-time meteorological data collection and processing, designed to facilitate autonomous driving.
Alongside the software engineering company AViSTO, the Université Côte d'Azur, Renault Software Factory and Epicnpoc (specialist in human-machine interfaces for vehicles), ADAVEC aims to develop an algorithm which enables the vehicle to decide on its level of autonomy. As for HD-Global, input comes from the startup HD-signs, which specializes in manufacturing smart, autonomous and connected road infrastructure.
Thanks to this partnership, ADAVEC will be able to use HD-signs' network of sensors. For example, weather stations integrated into road signs will be installed on sites considered prone to sensitive weather conditions, such as fog. Information collected can be relayed in real time to connected and self-driving vehicles, and can be used to trigger a change in routes or for the driver to regain control of the steering wheel.
Mighty Buildings raises $40 million to bring 3D-printed buildings to market
The Californian company Mighty Buildings has made the headlines on Techcrunch thanks to its recent fundraising: it has just raised $40 million from more than a dozen investment funds, with Khosla Ventures and Zeno Ventures as the main investors.
Mighty Buildings launched in 2017 but only made its first public appearance last summer. The company promises "beautiful, sustainable and affordable" houses, thanks to 3D printing, robotics, automation and prefab built offsite in the factory. The startup also invented an exclusive composite material called Light Stone Material, which can be 3D printed and is intended to replace steel and concrete. Panels are printed in the factory and assembled on site.
This technology means buildings could be constructed "two times as quickly with 95% less labor hours and 10 times less waste" compared to conventional construction. Unlike other solutions that only 3D-print walls and partitions, Mighty Buildings can print ceilings too, automating up to 80% of the construction process.
So far, the startup has only built small secondary buildings (or accessory dwelling units) but is now looking to take orders for houses of 864 to 1,440 sq ft. It will also market a multi-story building solution in 2021. Ultimately, Mighty Buildings' vision is to develop a platform for builders, architects and developers, who can use the technology to rapidly develop their projects.