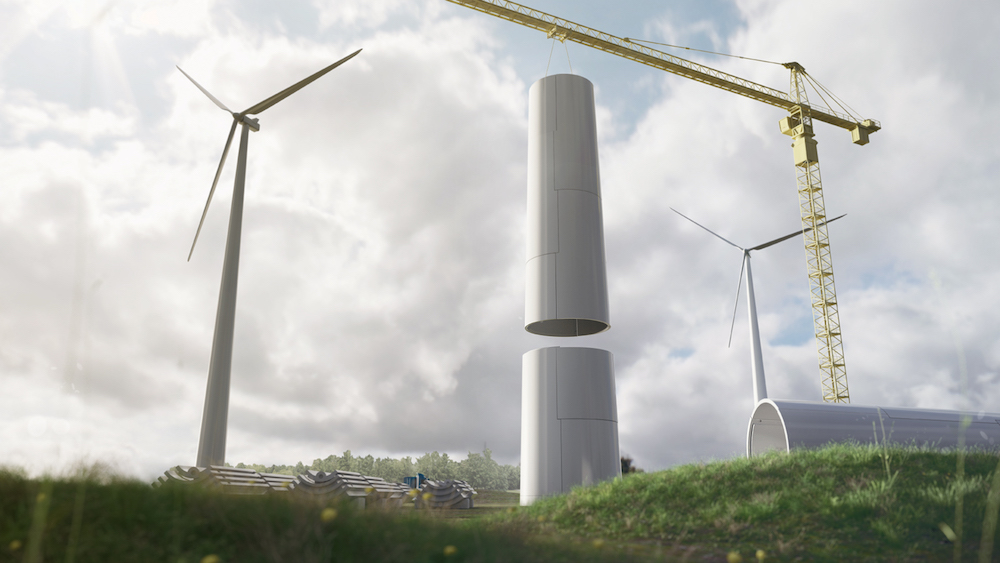 Sensors that measure concrete strength in real time
Researchers at Purdue University in Indiana have developed an innovative solution which features sensors that rapidly measure concrete strength and maturity once laid down on site. Into the bargain, the solution also saves both time and money. Concrete mixes usually require offsite testing and validation in a lab before being used onsite, to ensure the mix design is to the right strength. The process can take up to several months, testing the concrete's maturity and strength against different factors such as temperature and setting time.
Thanks to sensors that operate in real time, each new mixture can now be tested directly onsite, reducing unnecessary toing and froing. Researchers achieved this by collaborating with the company in charge of constructing a new building on the university campus. The sensors are also being tested in a highway construction, so as to validate another use case.
Meanwhile on this side of the Atlantic, the startup Converge, which is a member of Leonard's Catalyst program, uses artificial intelligence for the same purpose. Its first product is Concrete DNA, a digital tool for monitoring concrete strength. Sensors are fixed directly to steel frameworks, transmitting information wirelessly on temperature, humidity and compressive strength. Converge is one of the 10 finalists in the Construction Startup Competition 2020, for which Leonard is a partner alongside Cemex Ventures, NOVA by Saint-Gobain, Ferrovial and Hilti.
Vestas invests in bio-composites specialists Modvion, to reduce its wind turbines' carbon footprint
The Swedish wood specialists Modvion has just received an investment from Vestas Ventures, the newly created corporate venture capital arm of the Danish Vestas group, which itself specializes in wind turbines. The aim? To reduce the carbon footprint of the latter's wind turbines thanks to Modvion's expertise in eco-materials.
Since 2019, Modvion has been designing and manufacturing wind turbines made from laminated veneer lumber, or LVL, sourced from sustainably managed forests. LVL has been around since the 80s and is a composite material made from multiple layers of veneered stratified wood assembled with adhesives. When used for building wind turbines, carbon emissions can expect to reduce by up to 80% compared to a traditional steel tower turbine. This reduced impact is due to two of LVL's features, compared to steel: its reduced weight for the same volume – thus reducing transportation costs – and its lower CO2 intensity.
Modvion installed its first wind turbine in April 2020 in Gothenburg. Vestas' investment sure adds some striking force, for the company has already built more than 60,000 wind turbines across the world.
WeMaintain acquires Shokly and its fire detection solution
French startup WeMaintain first hit the elevator maintenance market in 2017. Available in Paris and London, the platform brings together several hundred qualified independent elevator technicians. The startup has brought technology to the profession, thanks to its connected control units which make it easier to monitor installations and assess preventative maintenance.
By acquiring the startup Shokly (specialists in fire detection sensors and maintenance solutions) for an undisclosed amount, WeMaintain is expanding is expertise a little further. The two French companies go hand in hand and will only serve to accelerate the movement towards building digitalization in security and maintenance.
In 2019, WeMaintain raised $7 million in investment from Idinvest and Raise Ventures, as well as its stakeholders. The following year, the company entered the world stage by opening a branch in Great Britain. Today, WeMaintain boasts contracts with around 120 different business and 10,000 property co-owners, for a fleet of more than 1,500 elevators in maintenance.